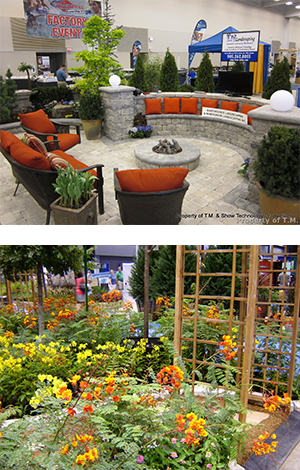 Landscapes, Gardening & Outdoors
You'll find just about everything for your home and garden at the show. With aisles and aisles of exhibits featuring products and consultations with experts.
Professional Landscapers
Outdoor Kitchens & Fire Pits
Waterfalls & Ponds
Patio Covers & Awnings
Outdoor Furniture & Lighting
Xeriscaping & Concrete Decorating
All Weather AV Equipment
Pools, Spas & Decks
Garage Floor Finishing
Home Improvement Solutions Down Every Aisle
Find a complete selection of Home Improvement Experts who want to help you get your Projects Solved!
Home Builders & Remodelers
Interior Design & Furniture
Cabinets, Countertops & Flooring
Windows, Door & Roofing
Energy Solutions, HVAC & Solar
Home Security & Automation
Carpet & Grout Cleaning
Custom Closet Designers
Garages and Man-Caves