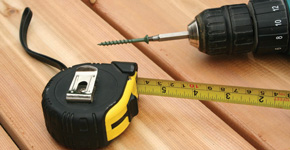 Trade Day
TRADE DAY is Sunday, March 1, 2020. All home-related tradespeople or members of an affiliated association get into the show FREE! Click HERE to find out how to receive a complimentary admission.
FOOD TRUCK RALLY
Calling all foodies!! San Antonio's favorite food trucks are rallying together to offer you the BEST food in town! Join us and Roaming Hunger on the main plaza through the show and put your taste buds to the test!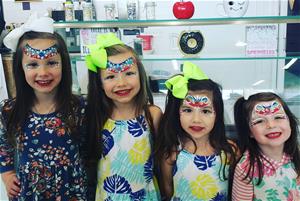 KIDS ZONE
Here at Marketplace Events we believe that a show should be fun for the entire family! Please Join us as we offer a fun filled exhibit completed with Face Painting by Elite Artistry SA, a Wooden Playground set, and a Drama Club for Kids!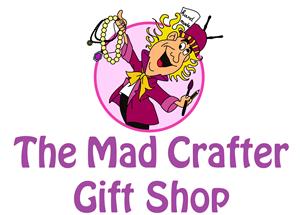 Make -it- take -it
The Mad Crafter Gift Shop
Come learn the wonderful art of etching glass. It's a wonderful way to customize your own personal glassware or gifts for others. We have beer steins and wine glasses to choose from for learning how to etch glass through the guidance offered in this class.

All materials are supplied for the class and we will have stencils for you to choose from.
Hours are as follows:
Friday: MadCrafter (Glass Etching)
1:00 pm - 2:00 pm
2:00 pm - 3:00 pm
3:00 pm - 4:00 pm
4:00 pm - 5:00 pm
Sunday: MadCrafter ( Glass Etching)
12:00 pm - 1:00 pm
1:00 pm - 2:00 pm
2:00 pm - 3:00 pm
3:00 pm - 4:00 pm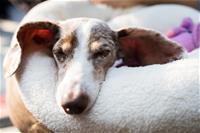 Fetching Freedom Dog Show:
Mans best friend will have its very own feature! Make sure you head on over to the Main Stage on Friday the 28th at 2:00PM and Sunday the 29th at 1:00PM, to catch The Fetching Freedom Dog Show and see our pups in action! Adoption will also be available on site if you decide you want to provide one or more of our furry friends with a loving forever home.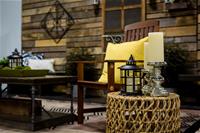 Main Stage
Lively presentations by local and national experts will grace the stage all 3 days of the show. Get new ideas to refresh your home and garden. Plus, join us on the main stage for an educational cooking demonstration with Julia Collins Davison.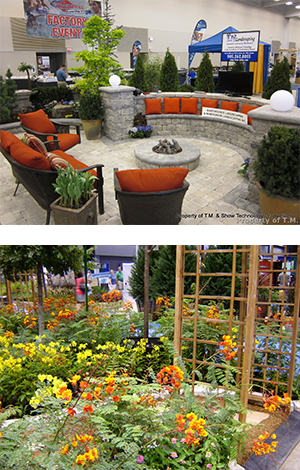 Landscapes, Gardening & Outdoors
You'll find just about everything for your home and garden at the show. With aisles and aisles of exhibits featuring products and consultations with experts.
Professional Landscapers
Outdoor Kitchens & Fire Pits
Waterfalls & Ponds
Patio Covers & Awnings
Outdoor Furniture & Lighting
Xeriscaping & Concrete Decorating
All Weather AV Equipment
Pools, Spas & Decks
Garage Floor Finishing
Home Improvement Solutions Down Every Aisle
Find a complete selection of Home Improvement Experts who want to help you get your Projects Solved!
Home Builders & Remodelers
Interior Design & Furniture
Cabinets, Countertops & Flooring
Windows, Door & Roofing
Energy Solutions, HVAC & Solar
Home Security & Automation
Carpet & Grout Cleaning
Custom Closet Designers
Garages and Man-Caves