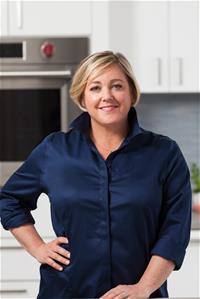 Julia Collin Davison is executive editorial director for America's Test Kitchen. She is also host of America's Test Kitchen and Cook's Country and is an original cast member of both shows, which are the two of the highest-rated instructional cooking shows on television. Julia began working as a test cook for Cook's Illustrated in 1999 and led recipe development for America's Test Kitchen cookbooks for more than a decade. Julia is a regular guest on the Dr. Oz Show, Hallmark TV's Home & Family Show, QVC and has appeared on Fox & Friends and the Today Show. She graduated from the Culinary Institute of America in 1996, was awarded an Augie Award® by the Culinary Institute of America and inducted into the prestigious Disciples d'Escoffier Culinary Society in 2018.
Julia will be appearing on the Main Stage:
Friday, February 28th at 5:00 PM
Saturday, February 29th at 11:00 AM & 1:00 PM.